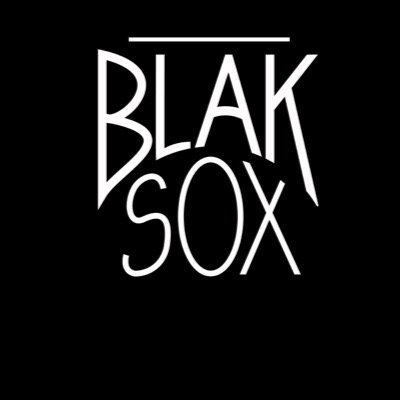 Sarah Reed: A Case for Speaking Truth to Power
On 11 January 2016, Sarah Reed, a vulnerable young black woman struggling with mental health concerns resulting from the death of her infant child and the callous way in which it had been handled, a vicious attack by former Metropolitan Police Constable James Kiddie while in custody, and sexual assault while in a secure mental health facility, was found dead in her cell in Holloway Prison under suspicious circumstances. She was just 32 years old. Just two months prior and with a mandate to "Do For Self," Blak Sox, the London-based social action movement, had been formed in response to the violence facing our community and our concern about the lack of effective, credible responses to socio-economic, cultural and political issues that negatively impact us. Issues evident in every aspect of Sarah Reed's case.
At a meeting on 6 February 2016, the Blak Sox National Steering Group (NSG) learned the details of Sarah Reed's case from Lee Jasper, civil rights campaigner, media liaison for the Reed family and the person who first brought her tragic story to public attention on his blog. The NSG immediately agreed to extend its support to the family as they strive to determine exactly how Sarah died and why she was remanded to Holloway Prison rather than kept in a medical facility where she could have received appropriate care.
To date, Blak Sox members have supported the Reed family at Sarah's funeral on 8 February 2016 and led a candlelight vigil outside Holloway Prison that evening. On Wednesday, 17 February 2016, Blak Sox hosted a meeting at which more than 50 individuals and organisations came together for the official launch the Sarah Reed Justice Campaign on behalf of and in support of her family. Attendees were briefed on the circumstances surrounding Sarah Reed's death and developed a plan of action for aiding the family in their quest for truth and justice.
The first action is the organising of the Sarah Reed Justice Trail: a series of demonstrations, each one individually targeting those institutions that tragically failed Sarah. On 19th March 2016, the first of those demonstrations will take place at the planned 'Stand Up To Racism' demonstration. A Black Lives Matter bloc in defence of black women in the criminal justice system will be announced, convening in south London and joining the march in Trafalgar Square.
There is also immediate and urgent concern for the safety of women in Holloway Prison who have raised concerns about Sarah's death. We have received reports that those women who protested about Sarah's death are now being victimised, bullied and harassed by prison authorities. In response, Blak Sox are calling for an emergency 'Protect the Prisoners' protest on Tuesday, 23rd February, from 7pm to 8.30pm, outside Holloway Prison.
Sarah Reed's treatment or, more accurately, mistreatment at the hands of law enforcement and the health care system highlights a number of the concerns that led to the genesis of the Blak Sox movement, including, but certainly not limited to: deaths in custody, sexual violence against women, institutional racism, civil rights violations, failure to properly diagnose and treat mental health issues, negligence, police brutality and judicial misconduct.
Described by her brother as "beautiful on the inside and beautiful on the outside," Sarah Reed had a life that mattered. Her family, including her young daughter, has been left devastated by her loss and tormented by the lack of credible information about how she died and why she was in prison when she should have been in hospital.
Blak Sox would urge that Sarah Reed's case be raised in Parliament, that it would be debated and that there would be a thorough investigation resulting in system-wide reforms and with outcomes that would satisfy her family that their daughter/sister/mother has received in death the care, attention and, most importantly, the justice she was denied in life.
#SarahReed #SayHerName #BlackLivesMatter
Written by Margaret Bankole, Blak Sox and Donna McKoy, Blak Sox.
-----------------------------------------
For more information regarding the Justice for Sarah Reed Campaign, follow @Justice4SLReed on Twitter and join the Sarah Reed Campaign for Justice on Facebook
Read a Guardian article on the case here.
For more information about Blak Sox activities and events, follow @_Blaksox on Twitter